We are
System Analyst and Web Developer
I'm
Beatris Yessayan Ramalho Candido
I have a Bachelor's in Computer Engineering, multiple certificates, and over 11 years of experience as a professional. I am a dynamic, self-driven, and dedicated individual. By using a rational, analytical, and creative approach to solve complex issues, I have distinguished myself. I have been providing effective solutions for Salesforce's ERP and CRM systems, and I am well-versed in networking. I also have experience with SQL Server and Oracle databases, SSRS, and possess a strong understanding of Data Warehouse, SQL SSIS.
Bachelor Degree in Computer Engineering
Microsoft SQL Server 2017
Windows Server 2008 Servers
Support Technical Supervisor
"Beatris is very dedicated professional, always looking for new challenges and very participative when it comes to teamwork. I highly recommend her."
"I had the opportunity to work with Wellington in the same company, whose knowledge we can share with excellent results. He is a professional who possesses a set of qualities with great ethics in everything he does."
"Beatris is an excellent professional, an incredible employee who always encourages us to do our best. She is a very proactive, responsible and punctual person. She has excellent technical knowledge."
"Wellington is very dedicated and competent professional in his field. He always had a sense of urgency in solving problems related to the field IT, where users needed quick answers to continue the work. In the years we worked together, I noticed a focus and accurate analytical sense in configuring files/queries and other programs used, developing solutions for a wide variety of reports and data analysis the company needed."
"I had the opportunity to work with Bia, and I can assure you that she is a very disciplined, well-organized professional, with excellent teaching skills and knowledge of what she intended to do. She was also a great leader, always thinking about the well-being of the staff and making the work environment easier and more enjoyable without sacrificing a job well done. She always helped me with anything I needed and I can say that she was certainly one of the best leaders I could work with."
"I had the opportunity to work with Wellington on projects of great complexity. He is extrably dedicated and intelligent. It has a huge technical potential that facilitates its understanding of all types of requirements. In the time we worked together, I was able to give him feedback and he was always very mature to receive them. His differential among others is his curiosity and his desire to always learn. I would recommend this brilliant professional."
"I worked with Beatriz for years. She is a dedicated professional who always strives for good results for the company and the team. Excellent in teamwork.."
"I have followed Wellington's professional development, and he has always demonstrated a sound knowledge of his field, is proactive in responding to internal requests, and advises all users of the company with assertiveness. He is a professional with easy interpersonal relationships. He developed a consultative role with a technical approach that aligned with the goals and needs of internal customers. He always showed initiative and was never quiet when issues arose. I definitely recommend Wellington to others."
"Beatris was my supervisor at Correio de Veículos, an excellent professional, she trained me and helped me with everything I needed, punctual, dedicated, nimble, intelligent, confident in her work, always with the priority of providing the best customer service, she also strived to do the job with quality and respect, a very reliable person, commitment and easy relationship. Thank you for being a wonderful boss."
"I had the pleasure of working with Beatris for 3 years. She is an extremely dedicated professional who will spare no efforts to address the client's needs, often coming up with highly creative solutions that exceed both the expectations of the team and the customers. She is a hardworking and positive person, always keeping the morale up, Beatris was a valuable asset to our company."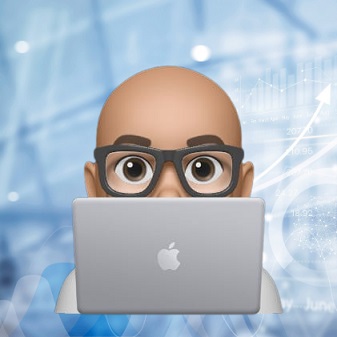 I'm Wellington Ramalho Candido
I am a motivated Computer Engineer with excellent professional ethics, with over 17 years of experience providing effective information technology support. I am recognized for my solid experience and ability to apply technical knowledge to effectively analyse and solve problems. With strong experience in system analysis, data bases, software, maintenance, support and systems implementation, I am look for an opportunity to connect my vast knowledge to new challenges.
Development Methodologies
Bachelor Degree in Computer Engineering
Advanced Diploma of Information Technology
Diploma of Website Development
KEY EXPERIENCE AND ABILITIES